0 PIZZA at the beach!
Your vote is:
4.60 of 5 votes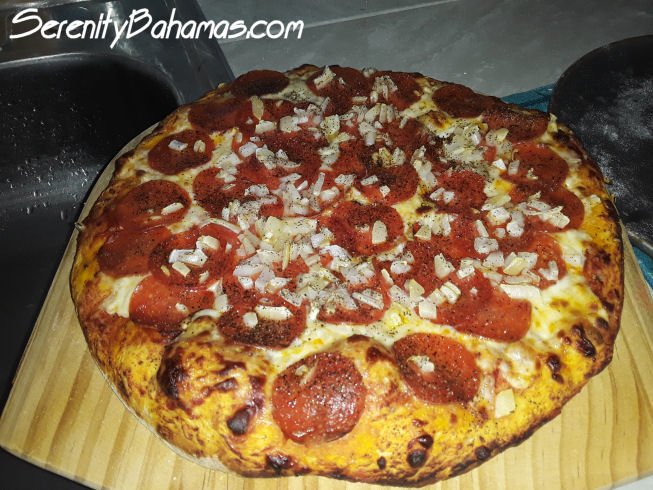 WOW! Awesome homemade pepperoni pizza made right here - off grid.
Best darn pizza around, made out in the sunshine here at Serenity. Really, this is the best pizza I've had so far anywhere in The Bahamas, and it was cooked in an outdoor grill at a beach hut. Very cool.
Pizza and beer at the beach... It just doesn't get better than that. Absolutely delicious, thank you.